Hey, have you noticed that your iPhone is taking so much time in booting? Then you must be concerned about your storage space. If you have looked into it you might find a large 'Documents & Data' become an obstacle for smooth processing of iOS? However, don't get worried about this, because we are providing certain information about which documents and data you need to delete from your iPhone or iPad. More or less you have to remember that this is not really a necessary one.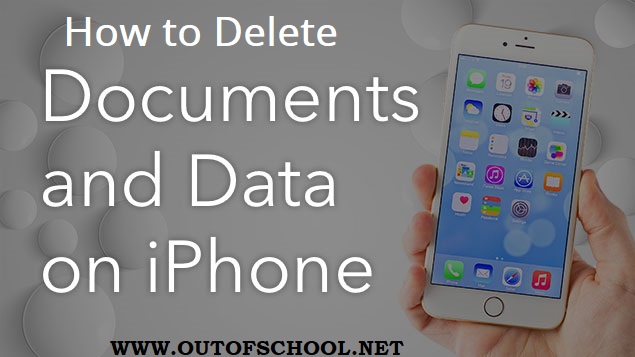 You should not intentionally delete the large files, but if you want a good working flow then you must try this free up storage space in iOS. It is an interesting factor to share with you that there are many mysterious large data and documents found in iPhone applications.
What are Document & Data on iPhone and iPad?
Do you know that there are two types of Documents and Data are stored on your favorite iPhone and iPad? One document is related to application-oriented and another one is application-specific caches. Although, it seems the same name but provides different functions and it refers to different sections of iOS settings. Yes! It may look a little tricky, but they are completely distinctive. In an iOS app, you can find the associated data and documents like app data, login details, caches, and app related information.
On many occasions, we can see that many apps retain huge data storage consumption and data. This is conventionally those data and documents which everyone wants to remove from their iPhone and iPad to remove some heavy files. However, we are not referring to all types of large files; it is very much specific and related to their app. These large documents and data are surprisingly filed in iCloud and it is also stored in their iCloud.
Moreover, all these files are all similar and you can find these files during browsing iCloud drive. More or less these are the typical form data and document which is unnecessary takes maximum space on the iPhone and iPad. Now moving forward let's discuss the steps by which you can easily delete all your data and documents on your iPhone or iPad. I hope, it might surely help you.
Steps to Delete Data and Documents on iPhone:
You can delete data from your iPhone or iPad following two simple steps. Let's have a look.
Deleting data from your apps through the document and data folder from your iPhone, at first, you have to go to settings followed by clicking on General, Usage, Storage Manage, and app name respectively.  From there you can search for required app data that you want to delete. Now, for example, you want to delete search and watch history stored by Facebook and YouTube from your iPad or iPhone.  Similarly, you can delete data from each app following a similar way.

In many cases, you cannot delete data from the app completely following the first method. You need to know that you cannot remove the complete document and data from your iPhone. However, you can move ahead by uninstalling the app and followed by reinstallation of the same app. By this method, all your documents and data produced by your apps will get erased completely. You will happy to know this method is faster compared to the previous one. But you must be aware that this process can delete all your important documents as well and could not be recovered. So you must keep your backup before proceeding with this approach.

Frequently Asked Questions:
1Q. How can you delete your data and documents from iCloud on the iPad and iPhone?
Ans: You are required to click on settings and then press iCloud, storage and manage storage respectively. You can get to see complete records of applications when you click on show all. Now you have to select the app data you want to delete. Press edit situated at corner. Confirm and delete all data from the app permanently. To delete all data from iCloud successfully you need to follow the steps one by one.
2Q. How can you backup data on iPad u8sing iCloud?
Ans: To back up, your data and documents on the iPhone or iPad are very simple. You required the following three easy steps to backup your data and documents flourishingly before deleting everything:
You have to connect your device with a strong wifi network.
Now you have to move to settings and search iCloud. Now press back up now.
It might take a long period of time for backup depending on your internet speed successfully.
Also Check:  Internet Explorer for Mac