Hey, are you getting an error while connecting your iPhone to iTunes? People who are facing problems in transferring data, updating the firmware or just simple sync, it will surely help you to ease your understanding of its functions and give solutions in fixing the error.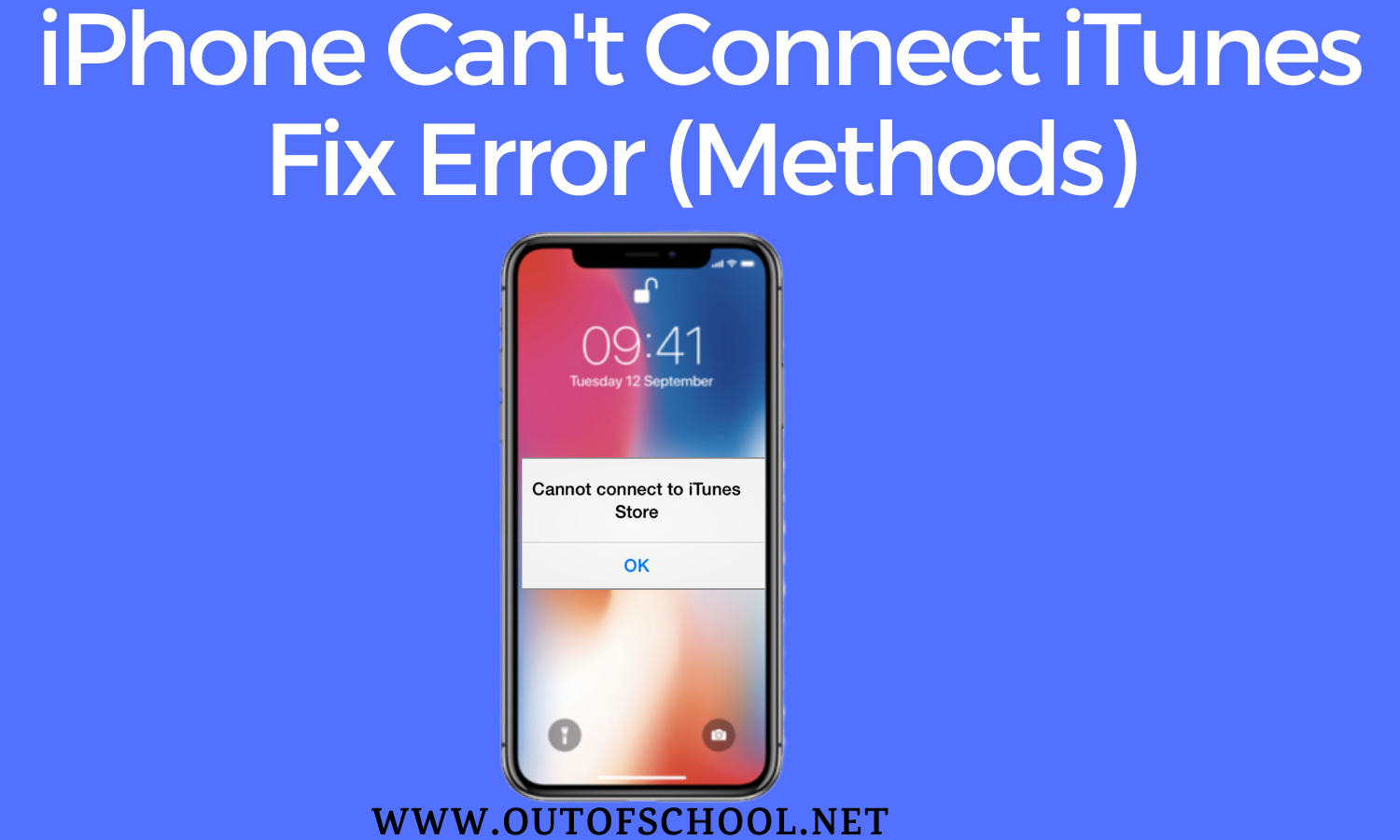 iTunes store provides you with millions of videos and music. It generally works without creating any severe errors. But sometimes you can face an error connection. The message of error connection to the iTunes Store is mostly common among users.
Why the iPhone cannot connect to iTunes: Reasons
There are a lot of reasons which show error connection. You will get to know this problem had caused due to several issues. You may get any of the following messages while trying to get access to iTunes on your iPhone.
Your iPhone could not be connected to iTunes as value is missing
Your iPhone will not connect to iTunes because permission has not yet been granted to you.
The invalid response is also a cause that your iPhone could not be connected to iTunes.
You can also receive a message showing error 0xe8000015 which enables your iPhone to get connected to iTunes.
You have bought a new iPhone or you simply want to backup your existing iPhone, you will definitely require iTunes for it. What if you come to see that your iPhone is unable to connect or identify your device? Don't worry!  There can be several explanations of the problem.
Cables: Examine if the USB cable is recognized and authentic and certified by Apple Devices that are cheap may help to charge your device you create an error while connecting to the iPhone.
Examine Dock connector:  This problem occurs when your charging port is filled with tiny dust particles. You just have to use cotton buds that will help you with the cleaning of dust particles and moistures.
An error could happen if your ISP is facing a problem.
If your Apple server is weak and thus creating an error to connect to iTunes.
Hey, gadget lovers! Come on! Now you will get ideas to fix iPhone that cannot connect to iTunes. Let's have a look.
Fix iPhone cannot connect to iTunes Error:
Method 1:
Your iPhone has been connected to the computer and detected by iTunes. But you are failing to synchronize the data. This possibly happens due to limitations set on your iPhone.  You have to follow the steps-
Click on settings and go to screen time.
Click on privacy and content restriction. Enter your passcode if asked.

Now turning off the content and privacy restrictions.
Inform if this has helped you!
Method 2:
When you connect your iPhone but it does not show up. Your detection of your iPhone has failed. Follow the methods-
You have to get rid of your folders and files under path by deleting them.

Control and restart iTunes.
Method 3:
Simply your computer is not being able to detect your iPhone whereas other computers can easily being able to detect your iPhone.
You have to uninstall all the software that is related to Apple. It includes QuickTime, Bonjour, iTunes, applications that support apple and device support of apple.
Followed by the above step, you have to again reinstall your iTunes.
Method 4:
You are using a Windows Seven application and your iTunes can't get detected.
You have to search for USBAAPL.SYS file after opening Windows.
You have to select the location of the open file and copy it in a new folder by right-clicking on the original file.

 Now you have to look for an Apple iPhone below portable devices right after opening the device manager.
Now just update the Driver software by right-clicking on it.
You will happy to know that upcoming news that Apple will live iTunes completely. Updating or syncing the IOS will take place with the help of the Finder application. Until them, you have to extend your level of patience to deal with daily backups with iTunes. In case if you come across any connection error, the solutions given above might help you.
FAQ'S:
 1Q. What do you mean by iTunes connect?
An application that solely created for persons' use that controls or owns a complete list of content for distribution digitally. It allows you to undertake your contacts that include pricing, contracts and availability. You can now easily deliver your books and music flawlessly just by downloading iTunes Producer through iTunes connect.
2Q. How to update your payment account of iTunes?
You may follow the steps provided below:
Click on edit present to the right side of payment type under the account information page.
You will get to see different types of payment methods that are accepted by iTunes in the section of payment type.
You have to remove or modify your given information. Select none to remove your payment method.
You will get completed once you click on done!