iMessage is an essential messaging application for iOS users. It is a popular means of communication on the iPhone. Apple has done an excellent job of creating the perfect messaging platform. iMessages was made available as an instant messaging service in 2011. The app works effortlessly on iOS and macOS devices. iMessage was the modern replacement for the age-old iChat service. Windows is the most widely used computer operating system in the world. The Windows 10 OS is installed on almost all modern machines.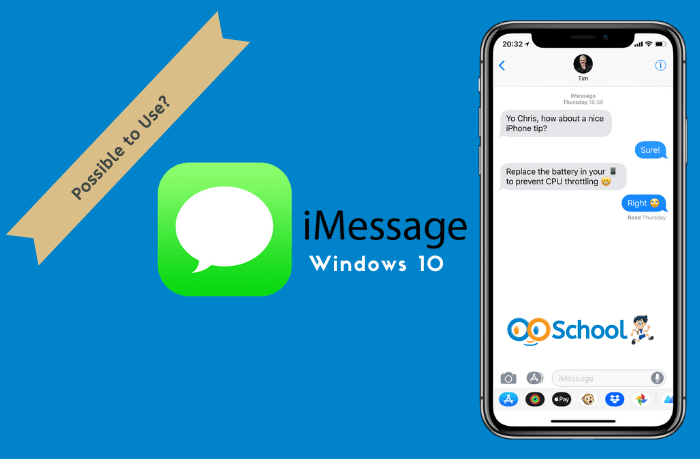 iMessage is the most significant messaging service, with over 300 billion text messages being sent already through the app. Let's see if iMessage on Windows 10 is possible. In this article, we'll try to uncover the answer. 
Is it Possible to Download iMessage on Windows 10?
The answer to this question might disappoint you. iMessage might be the most popular messaging service, but it is an Apple product. The tech giant is known to increase its sales because of its exclusivity. Users from all around the world want to try iMessage. Windows is a Microsoft service that does not officially support iMessage. There are many websites that claim emulators can help. Those websites are spreading fake news. There are no official or unofficial means of connecting the two unique platforms.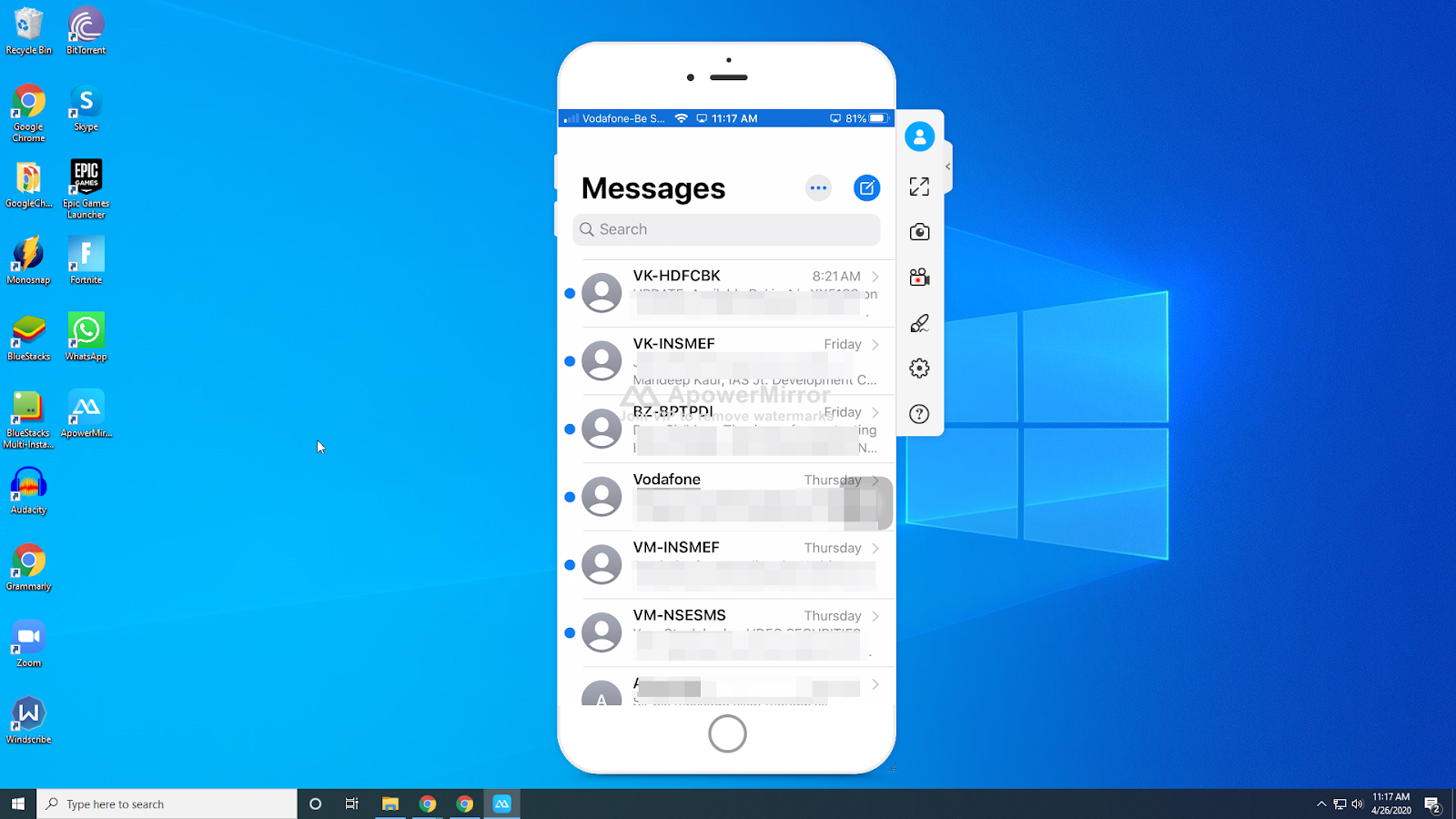 Everything is not gloomy here though, we'll be taking a look at a third-party software that can help. Now, this third party service acts similarly to the macOS Airplay service. It will allow users to connect their iOS devices remotely to windows 10. Technically you can control all features of your iPhone from your windows machine. It will also work with the iMessage app. 
How to Download & install iMessage on Windows 10?
This is not a direct download for the iMessage application. Instead, we are going to use third-party software. This third party software goes by the name of TeamViewer mirror. Follow this guide to start using iMessage on your Windows 10 device quickly. 

On your Windows 10 device open up your favorite browser. Now you need to type in the following link –

https://www.teamviewer.com/en/

. It will take you to the official Teamviewer website.

Now click on the download button. Users can easily download the TeamViewer mirror software using this link. Here is the direct download link.

Once the download is finished users can begin with the installation. Run the application on your device, to start with, the process. Start the file installer to initiate with it. 

Once the installation is finished, users can run the application. You will be greeted by a certificate that looks like a smartphone. It helps to capture the feel of using an iOS device remotely. The customer ID and Password is utilized to connect with iOS devices.


Now open up the TeamViewer mirror application on your iOS device. This will help to connect the two platforms. Users are required to be on the same wireless network for the form to work. Make sure that your devices are connected to the same WiFi. Select the phone mirroring option, to begin with, the process—download team viewer.
Swipe up on your iPhone to visit the control center. Here you will find the option to mirror your screen. Select the screen mirror option and select your Windows 10 device.


Voila! Now you can easily use the iMessage app on your Windows 10 device. Though this method is not 100% official, it still does the job. There are many other similar options to the Teamviewer mirror software. We'll provide you with the necessary details regarding the alternatives so you can choose the one for your use. 
What is Airplay?
Airplay is a wireless protocol developed by Apple. It enables users to connect with other Apple devices seamlessly. The features are beneficial for users who live in an Apple ecosystem. Users can seamlessly enjoy the features of one device on the other. For instance, the MacBook can mirror the iPhone. It is an effective means of interconnectivity between the two devices. It is an apple exclusive feature meaning windows and Linux devices cannot use it. 
Run iMessage on Windows 10 using Airplay:
The software we used to run iMessage on Windows 10 is Airplay software. There is much other similar software in the industry. Let's have a look at the features of these software and how they can be used to run iMessage on Windows 10. Here are the popular options available – 
Teamviewer
Apower mirror
Reflector 3
All the applications are similar in use. For this tutorial, we used the TeamViewer Mirror software. It enables users to stream their iOS displays on windows easily. 
Teamviewer Features: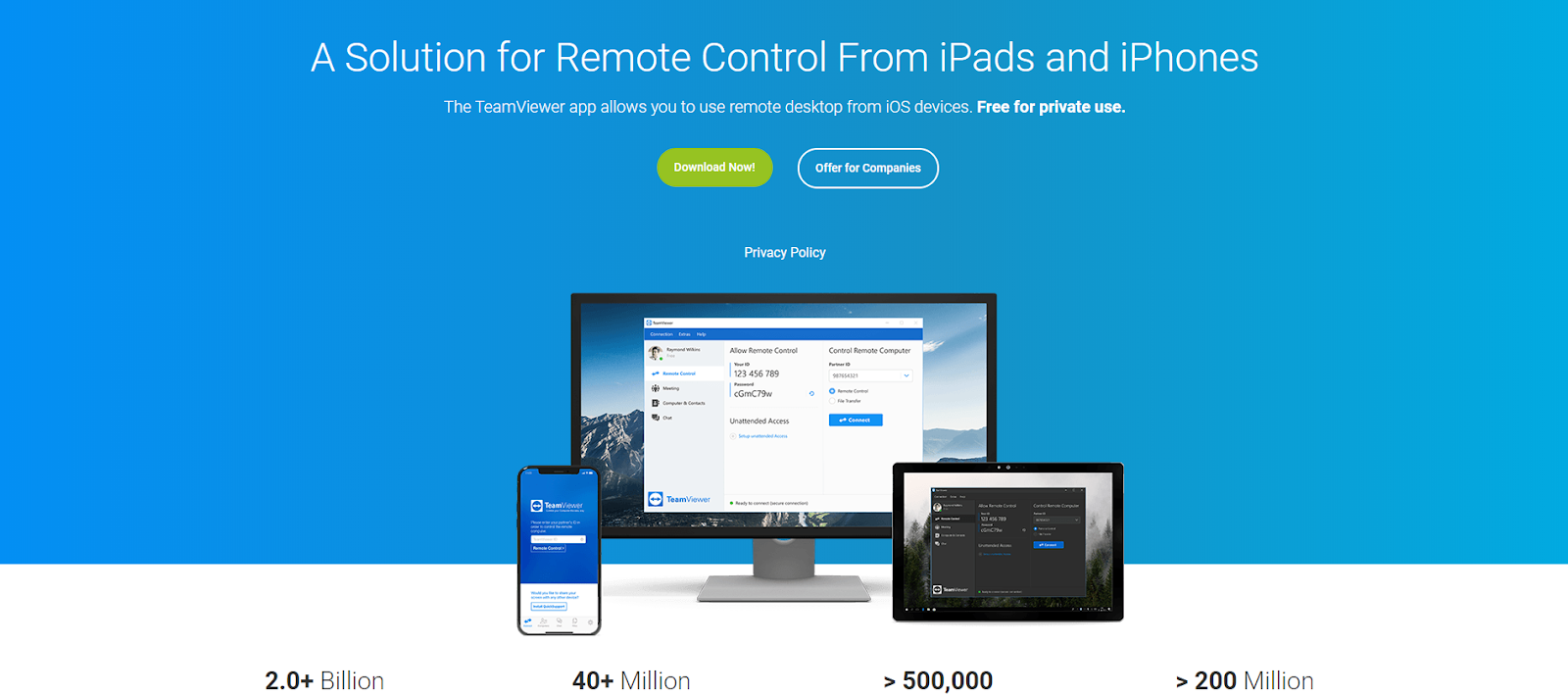 TeamViewer mirror is the software that we used for our tutorial. It helps users to run all iOS applications on Windows 10 devices. The screen mirror software is immensely useful. Users can utilize the software to stream their phones on bigger screens. Here are the top features – 
Remote Control: The application can be used to control the iPhone remotely. It is useful when you want to stay online through your PC. It will enable you to avoid phone screen time primarily.
Record: The app can be used to record your screen. It is a useful third party software that can record your phone usage remotely. It is beneficial for users who want to make videos for phone tutorials etc.
Sync App Data: The app enables you to stay synchronized throughout your devices. It is a handy tool for Windows 10 users. It will help you stay connected.
Conclusion:
iMessage is a popular software for messaging. iPhone users from all around the world love its services. Windows 10 devices will have a tough time using iMessage. It is a well-recognized application. Customers want to utilize its features on all platforms. iMessage is an Apple-only service. Teamviewer is a remote control software. It enables users to connect to their iOS devices from Windows PC. Through this guide, users can utilize the tweak to their advantage.