Fortnite is the game of the decade and is going strong in 2021. Recently they held a virtual concert event with famous rapper Travis Scott. The Astronomical event has made the game even more popular. It has a solid reputation in pop culture today. Gamers from around the world appreciate the ever-expanding universe. It is beloved by teenagers and adults alike. Fortnite became the most streamed game on twitch in 2018. The title form Epic Games is available on all platforms.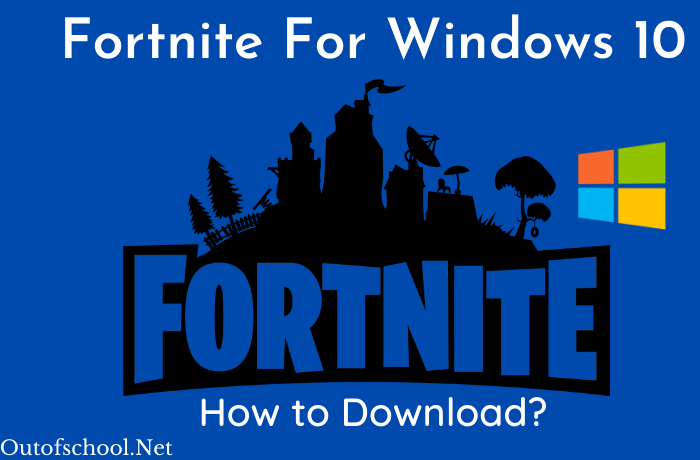 Today we will talk about Fortnite on Windows 10 devices. It is the most popular operating system in the world. 
Fortnite Windows 10 – System Requirements
Fortnite is a relatively new game. It was released in 2017 and had decent system requirements. Old devices might have trouble running it smoothly. The game can run on any modern machine, however. Any laptop or computer with the following.
Recommended System Requirements
Graphics – Nvidia GTX 660 or AMD Radeon HD 7870 with 2GB VRAM
Processor – Core i5-7300U 3.5 GHz
RAM – 8GB
Minimum System Requirements
Graphics – Intel HD 4000 
CPU – Core i3-3225 3.3 GHz
RAM – 4GB 
Fortnite Game Modes for Windows 10:
Fortnite comes with three major game modes. These are available to keep things interesting for you. The game also comes in a lite version for your mobile devices. It is prevalent among the young generation. Let's have a look at the popular game modes that might interest you. 
1. Battle Royale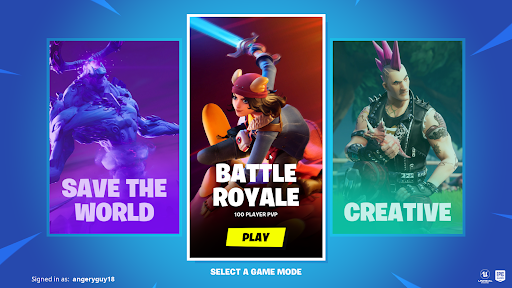 Fortnite became famous because of this game mode. It offers users the ability to match with random strangers. It is a fun shooter mode to play with friends. The arena will pair you up with around 100 people in the same game. The premise of the game mode is to survive. Everyone is an opponent. The battle royale mode can be played in Solos, Duos and Squads. 
The last man, duo or squad standing will win the match. The battle royale modes end with a victory royale. People with varied skill groups are matched together in the same arena. Gamers can use strategy to survive or go guns blazing. 
2. Save the world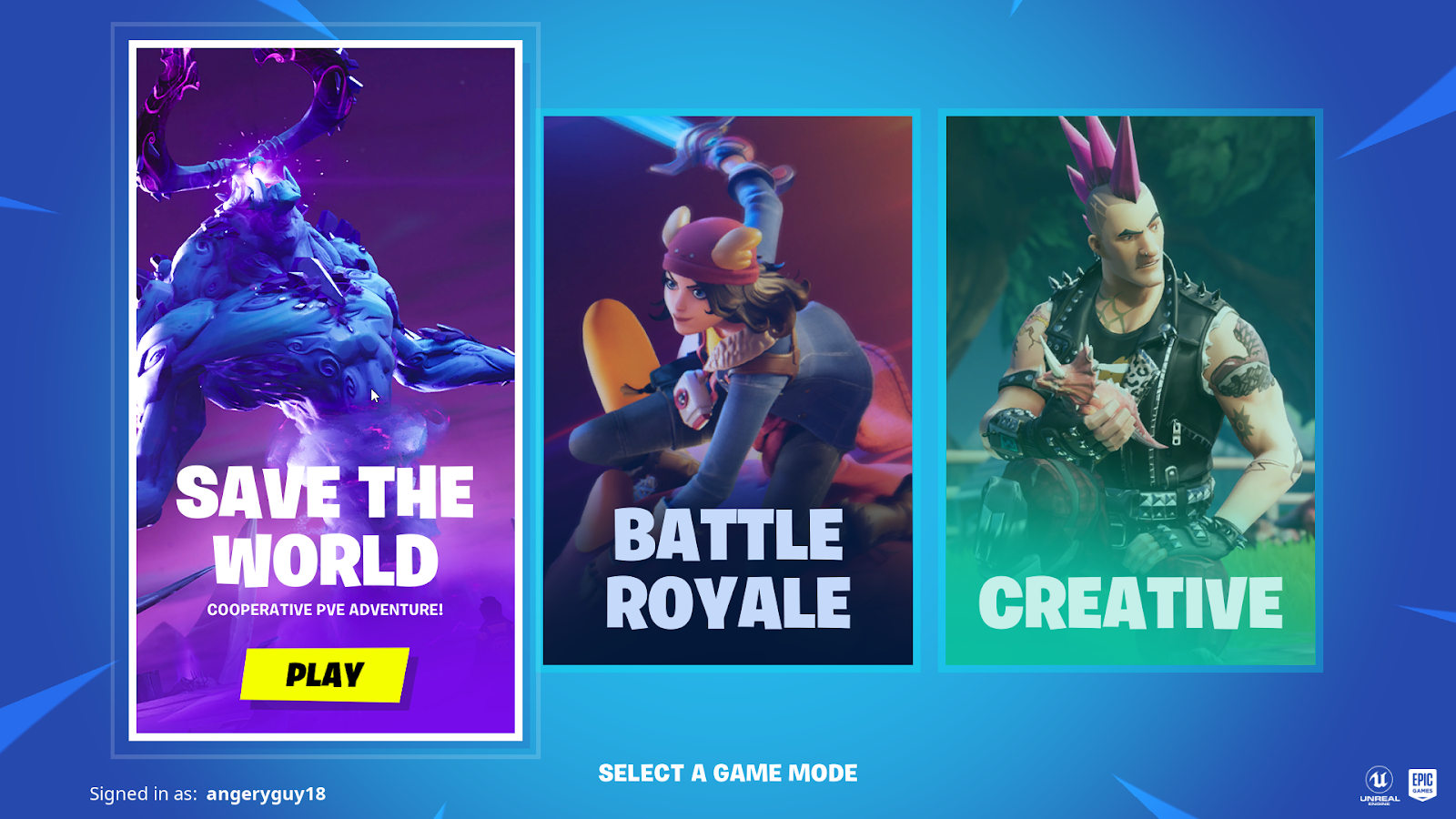 Fortnite Save the world is a zombie apocalypse mode. Here you will be paired with gamers from your region. Your squad has to survive waves of zombies. This game mode works with a maximum of 4 people. The objective is to save yourself and your squad. It is an excellent game for team building as the zombie-like creatures keep on spawning. 
You can build using the materials collected. Create an impenetrable fortress to keep your squad safe. It is the perfect game mode for users who spent hours in call of duty. The zombie mode of recent call of duty games hasn't been that amazing. Fornite successfully captures the glory.  
3. Creative mode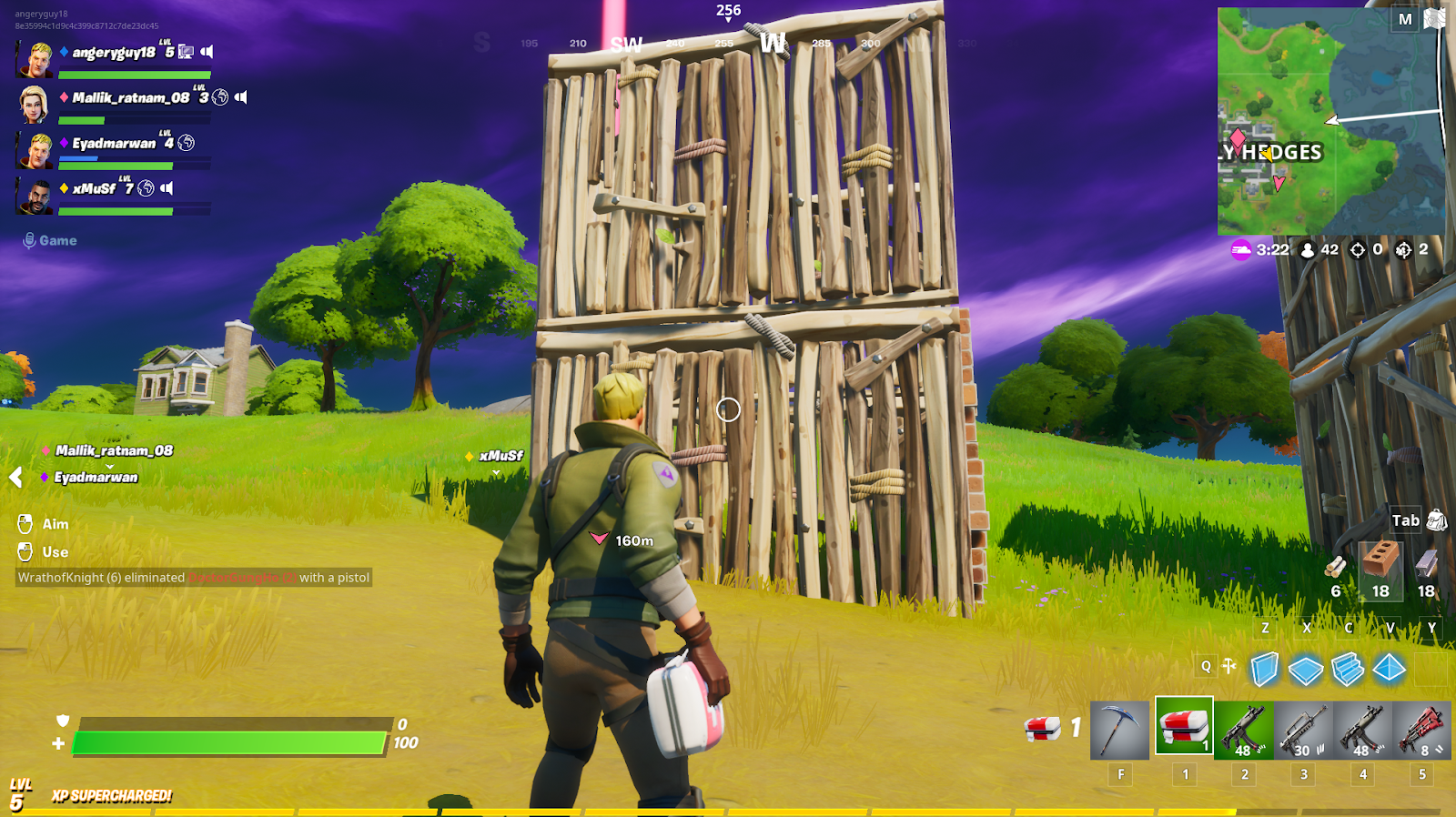 The Fortnite game requires a lot of skill-building. Epic games provide newcomers with a chance to develop, and the creative mode can be an excellent place to start. You have all the freedom to learn building skills. As you progress, you can explore your options in this mode. It provides you with the liberty to create your unique arenas and maps. It can be compared to games like Gary's mod. The creative game mode is an interactive sandbox game. 
Many professionals have created vast islands and unusual game settings through this version. Create a world for your friends to join. The game mode was made available a few weeks after the release. The game modes save the world, and creativity is available only on select platforms. It includes Windows 10 devices. 
How to play Fortnite on windows 10?
The Fortnite platform is easily accessible on Windows 10. The battle bus takes you to your Fortnite map. After successfully parachuting, you can start your journey. Let's have a look at how to play Fortnite on your PC. 
Collect materials:
The first step is to start collecting materials. They are an essential aspect of your game as it will help you in building fortresses. There are three types of documents. Wood, Concrete and Iron can be collected easily by your pickaxe. Just start mining on the resources available in front of you. 
Find weapons:
The next step is to find a suitable weapon. These will help to defend you against the enemies. There are many different types of guns. Some popular options are shotguns, pistols, machine guns, submachine guns and snipers. These in-game items usually spawn in houses. 
MedKits:
The game has healing potions and medkits to help you survive. These increase your health and armour. They are essential to survive long in the game, and it will help you get the victory royale.  
Chests:
There are hidden chests around the game. Find them to get multiple items. Usually, they have high-quality guns and potions. They will help fill your inventory with resources. 
How to Download Fortnite on Windows 10?
The Fortnite game is free to play on all platforms. Gamers can easily download the title from epic games. The website is easily accessible by all. Here is our guide to download the game. 
On your Windows 10 device open your favourite browser. Visit the following link –

https://www.epicgames.com/store/en-US/

. It will take you to the Epic Games official website.

Download the epic games launcher from the website. It will help you get access to all the games available. The launcher is a crucial part to play the game.


Start the Epic Games launcher after the download is completed. Sign in to your account with your registered account. New users can also sign up quickly. Visit this link to create your account. m

https://bit.ly/Fortnite_Signup

.


Open up the Epic Games launcher. Visit the library page to find your game collection. You can easily add Fortnite to your library by visiting the Epic Games store. The launcher will help you download the game easily. The game size is around 35GB. It will take a few minutes to a few hours, depending on your internet speed. 
Voila! You have successfully downloaded Fortnite on your device. Join the game on your Windows 10 device. 
Conclusion:
Fortnite is a fantastic game for people who love shooters. They have perfected the battle royale format of gameplay. It is available on all major platforms. We recommend that you try it out on your Windows 10 devices. This guide works to clarify all your doubts regarding the game. Hope to see you get a victory royale soon!