macOS is Apple's best creation in laptop operating systems. The computing platform is well recognized worldwide. The MacBook already has its high-quality webcam in place, but it is not that great. It is useful for video calls and even for taking pictures. Sometimes you need that extra edge while using your Mac. We all have come across a situation where we wanted to use our DSLR as a webcam. The Macbook webcam might not cut it. Using a DSLR as a webcam is quite easy. It is a perfect option for people who do live streams. Today we'll look at the methods using which you can get high-quality video footage on your mac devices. Here are the tried and tested methods. 
How to Use DSLR as a Webcam?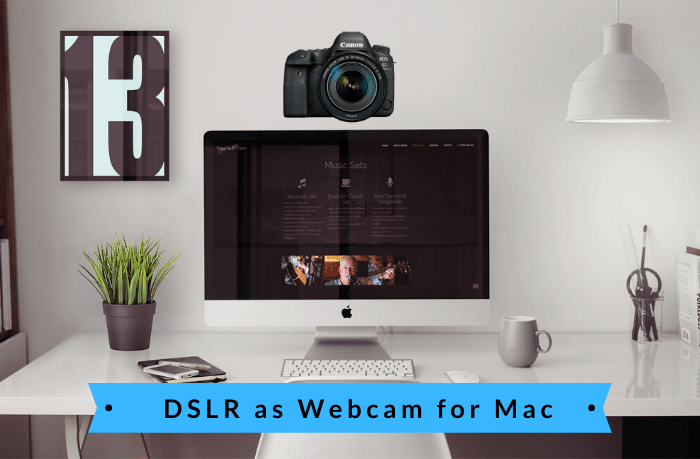 Canon is one of the biggest DSLR manufacturers. There is a high chance that you use one. They have a well-recognized user base and have created additional software for their users. The Japanese multinational corporation makes high-quality cameras. They also specialize in making camcorders, which can also be turned to a webcam using this tweak. Their EOS line of DSLR cameras is the most recognized and prevalent within the community. We'll be using the EOS utility software to our advantage today. It is the perfect solution for users who are into live streaming. 
EOS Utility for DSLR Webcam
EOS Utility is a software that comes with every DSLR. It is helpful for users who need a computer guide for their canon DSLR. The software will make things a lot simple for your use. It is mainly used to transfer data from your camera memory to the computer. A compelling feature on the application is a remote shoot. It enables users to shoot videos and pictures from the computer. We are going to utilize this feature to our advantage. Users can also integrate it to view live footage from the camera. It's a bit of a fix and requires jumping around a few hoops. 
Download – https://in.canon/en/support/0200593502/1.  
Steps to Use Canon DSLR as a webcam:
Canon has made it quite easy for consumers to get multiple uses from their DSLRs. These high tech photography machines can be set up as a webcam using the following steps. There are some prerequisites to setting it up, however. It involves having the EOS utility and OBS. This guide is going to be quite useful for recording messages and live streaming. 
Head over to your favorite browser on the MacBook. Enter the following link to visit the Canon EOS Utility download page for mac –

https://in.canon/en/support/0200580102/1

. 

Click on the download button on the webpage. Save the .dmg setup file on your device.

Run the EOS utility setup and install it on your macOS device. It will make it easy to start your live streaming.


On your browser, head over to the following link to download the open broadcaster software. Link –

https://obsproject.com/download

.

Run the installation file to start with your streaming and recording requirements. It is quite easy to set up on your device.

The Canon EOS utility will automatically recognize the connected DSLR camera to your MacBook. Users also have the option to connect via WiFi or Lan on modern cameras.

Using the Canon EOS utility, enable the remote live view feature. It allows you to utilize the DSLR as a webcam on your Mac.

In OBS, users can add scenes to the video using the layer tool. Here the canon EOS utility live view window can be easily added. It will display the live footage that is being streamed.

Add a new source to the OBS suite to capture the camera footage.

In the window capture mode, users can easily add the Canon EOS utility and utilize the camera. It is going to be extremely useful for recorded messages. Customers can also use DSLR as a webcam on mac for live streaming.

Voila! Now you can easily enjoy your canon DSLR as a webcam on the Mac platform. It is quite beneficial for all of your webcam requirements. 
How to use the Nikon camera as a webcam?
Nikon is another famous DSLR manufacturer. The Japanese multinational has revolutionized the way photography works. They are headquartered in Tokyo, Japan, and work in the optics industry. The brand has been in business for over 100 years. Using the Nikon DSLR as a webcam on macOS is quite easy. Nikon doesn't offer users with an official client, unlike canon. For Nikon cameras, we'll use third-party software. This software is also known to work with Canon cameras. They have perfected the industry and are developing high-quality hardware. The chances are that you have a Nikon DSLR at home are quite high. 
SparkoCam – Turn DSLR to a webcam:
SparkoCam is an efficient software that can help solve your needs. Users can stream live video from multiple sources. It has increased support for DSLR cameras from both Nikon and Canon. It is the perfect option for users who need to be connected to numerous places. Utilize your high-quality DSLR as a webcam with the help of Sparkocam.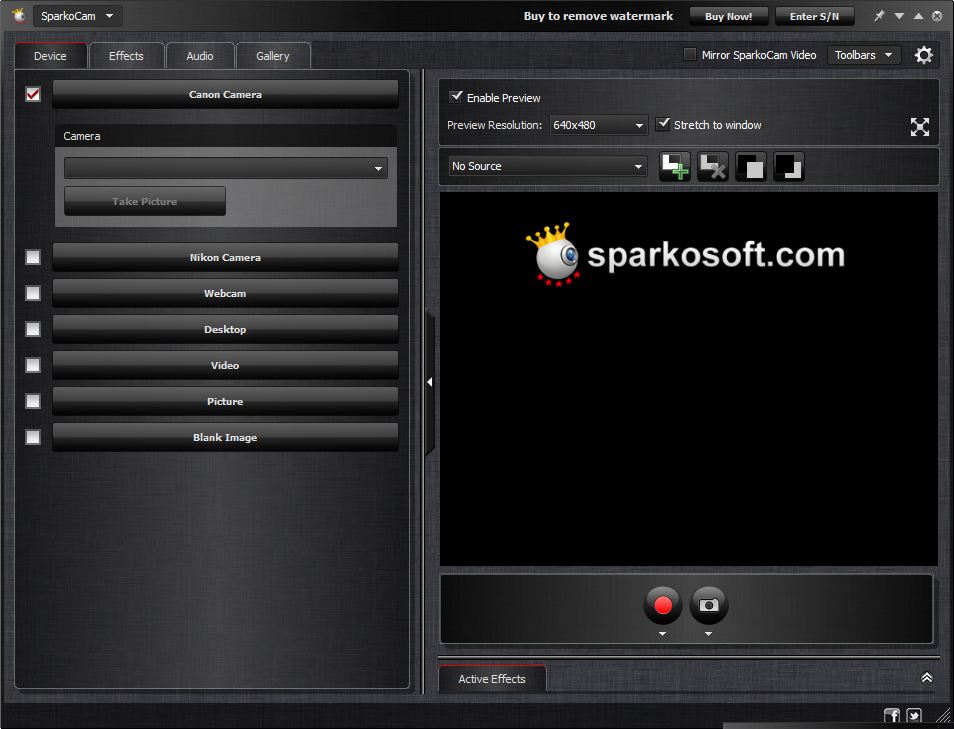 Unfortunately, SparkoCam works only for Windows devices. It is a paid alternative to Sparkocam on macOS. They also offer premium video editing and live streaming features.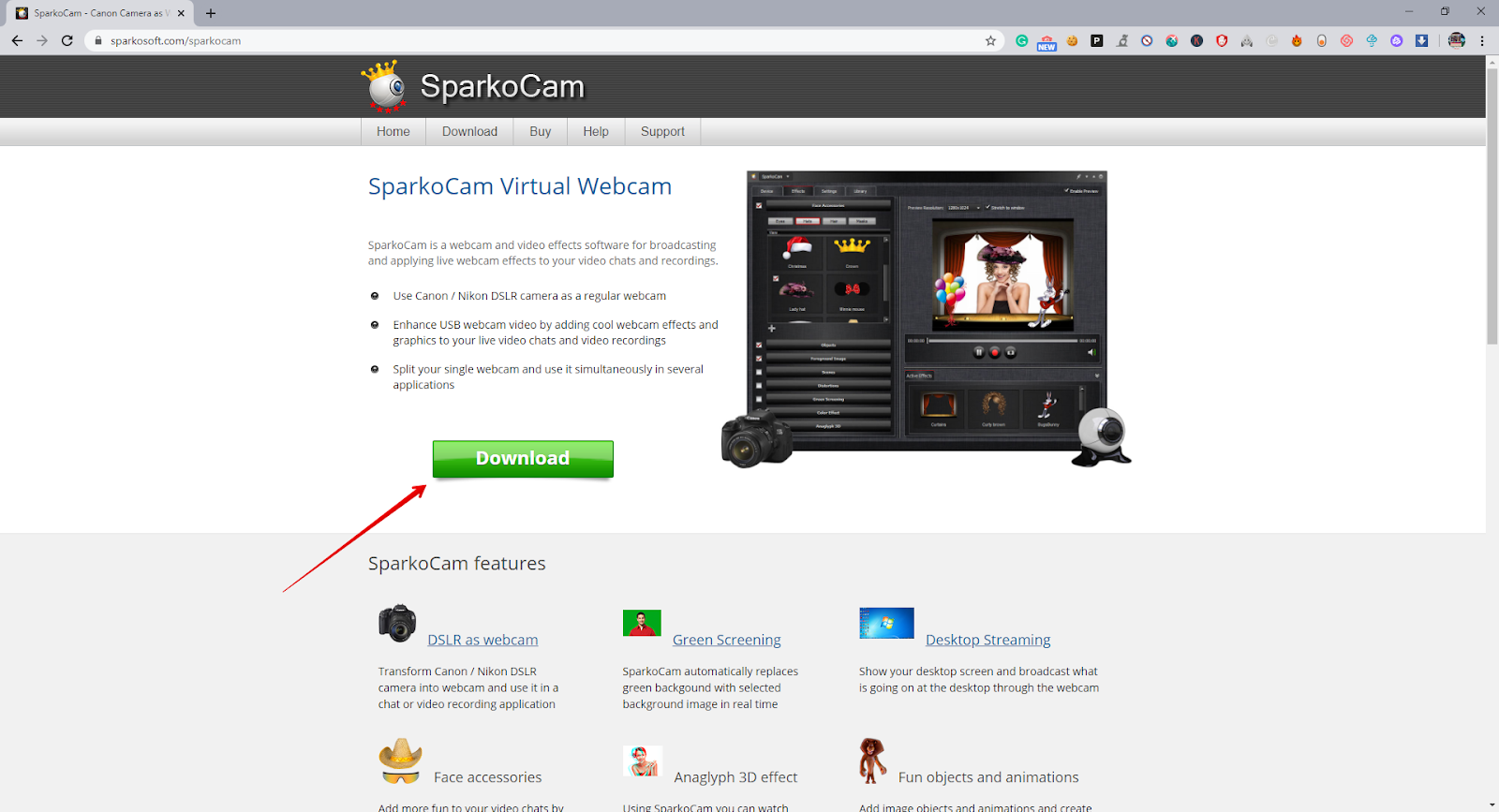 Mac users can try the premium Wirecast service. 
USB Capture Tools: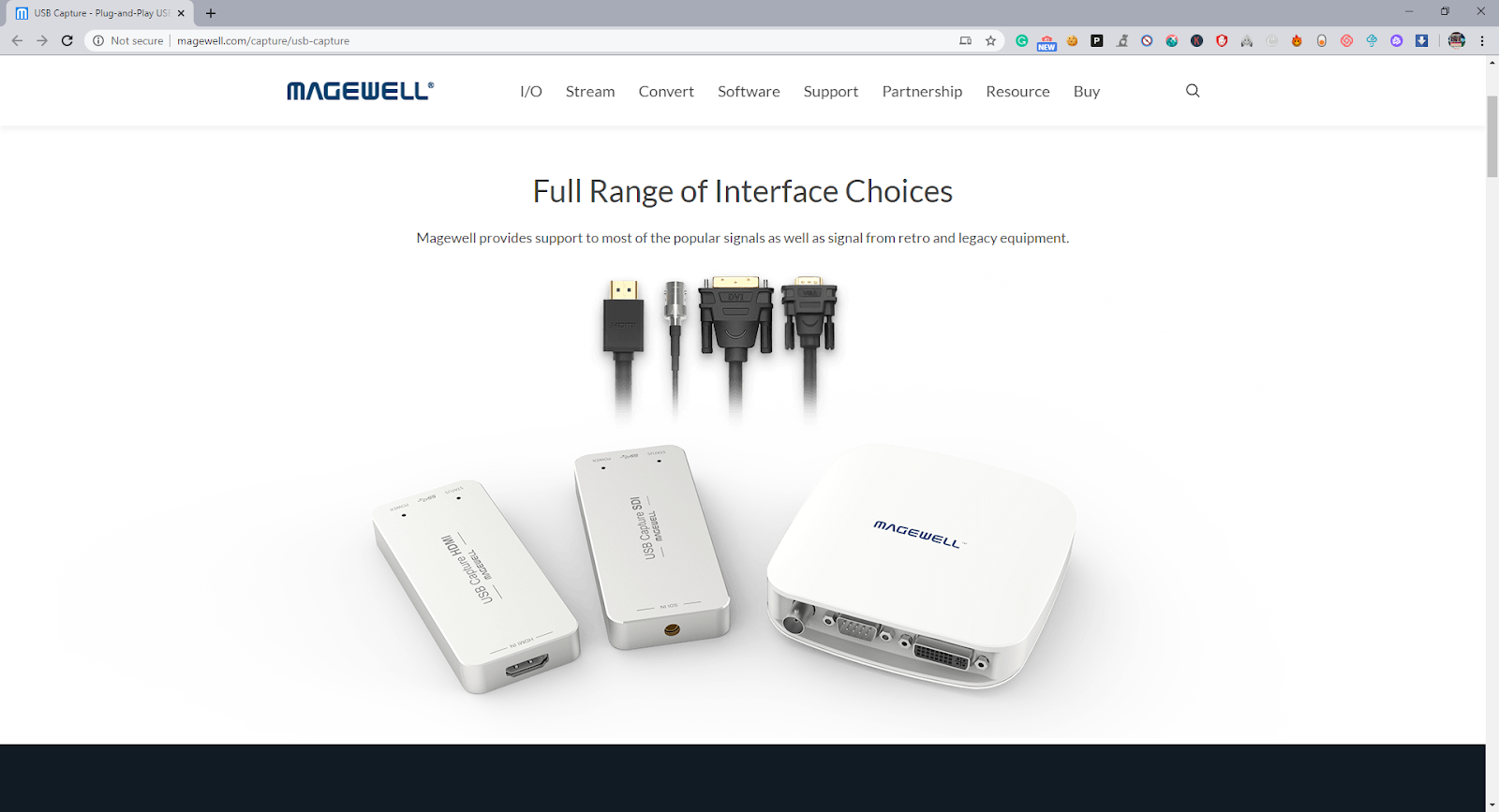 For professionals, there are dedicated USB capture tools. These will help you effectively turn your DSLR into a high-quality webcam on macOS. We recommend our readers to purchase the Magewell tools for the best results. The devices are entirely plugged and play. They offer many image tweaking tools to enhance image quality further.  
It works with all popular DSLR cameras from Canon, Nikon, and Sony.
Open source tools:
Github is a popular place for up and coming projects. There is currently a project which enables users to connect their DSLRs to mac and use the live feed. The software now supports a limited number of canon cameras. It is still in its alpha versions, and the latest build was released on 26th March. 
Users can easily set up their camera as a live video feed on mac through this. If you want to record or stream the footage obtained from here, we recommend the camwist. It is free to use software which can solve all of your problems. 
Conclusion:
DSLRs are an excellent way to get high-quality images and videos on mac. The default webcam can be quite low quality for live streams. If you are a content creator, then it is a necessity to have fantastic picture quality. Through this guide, we hope to provide unique solutions. The multiple options available here are going to be quite useful for your use. Try out the ones that seem the most suitable. All of these methods have been tried and tested. You are sure to get results with our solutions. Enjoy high definition video quality on your macOS devices now.