Are you an iPhone user? Then you might know why iPhone says "waiting for activation". We will help you to recognize the potential reasons behind this activation error. Our encyclopedic correction guide will fix the genuine reason but before that, you must know some important factors.
A Brief Information About iMessage: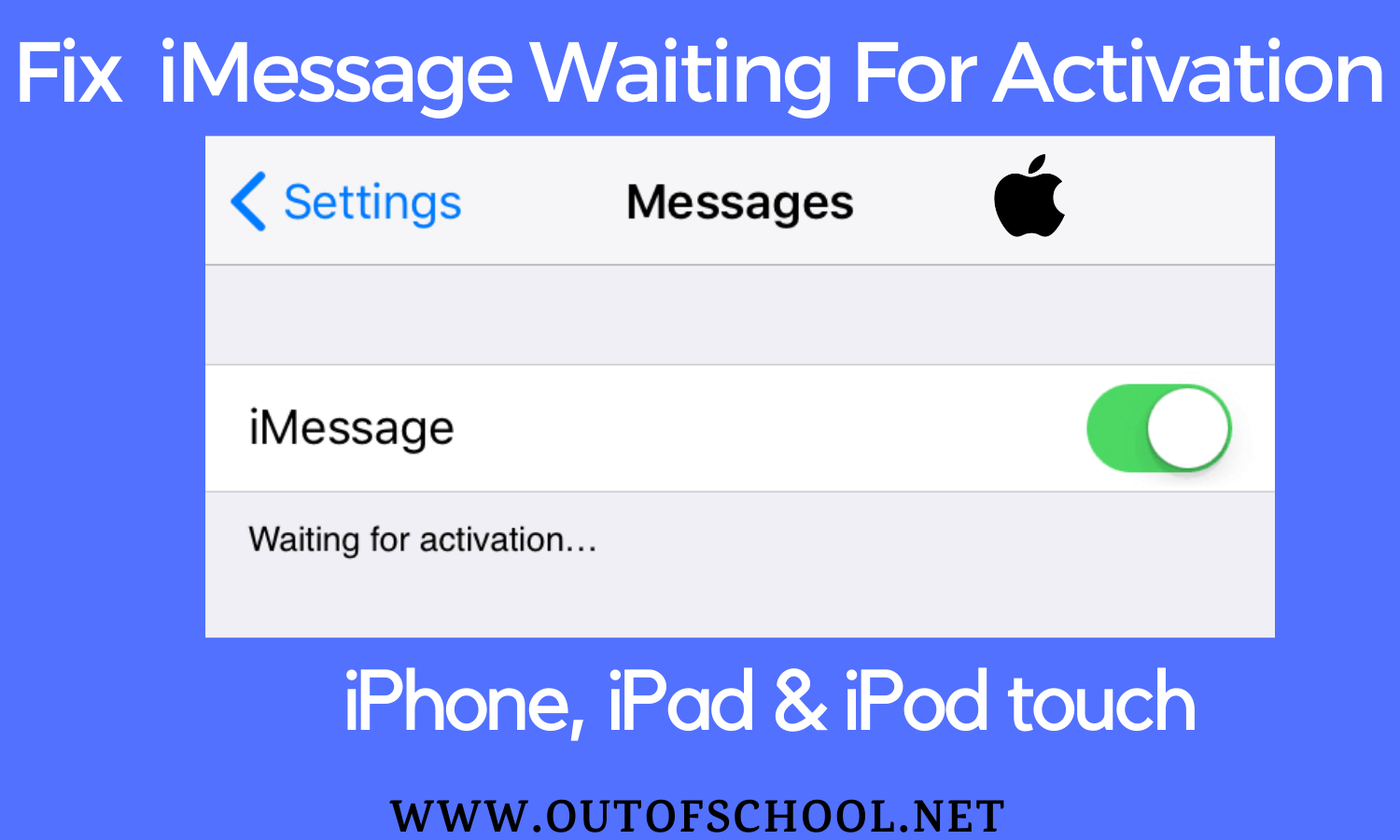 A new and existing device both may confront this random issue, whether it's often just a small matter to run the device smoothly. Sometimes this scenario may change when this nominal issue can create a disruption during setup. Hey, don't worry! We have enlisted every possible way to make your device safe and secure.
Fix iMessage Waiting For Activation Error:
Solution #1: Check Out Internet Connection
We will discuss here some important things and try to fix those issues with practical tricks. As we know iMessage along with FaceTime needs a strong internet connection to process the device accurately. Therefore you need to be careful that you are using the top notch internet connection. More or less, we are sure this solution will definitely help you and let's start this process. You just need to follow this trick-
Open your settings then go to the Wi-Fi/cellular data. Thereafter, turn off the Wi-Fi switch and left it for rebooting. After this device got rebooted you need to turn the Wi-Fi switch on. This is one of the simplest processes to fix this problem. However, following all these steps you can give a trial for iMessage activation. Hey, still got stuck with this problem? Then you must reset the network settings, which will erase all the existing network settings and return those to the default factory. Let's have a look at the process-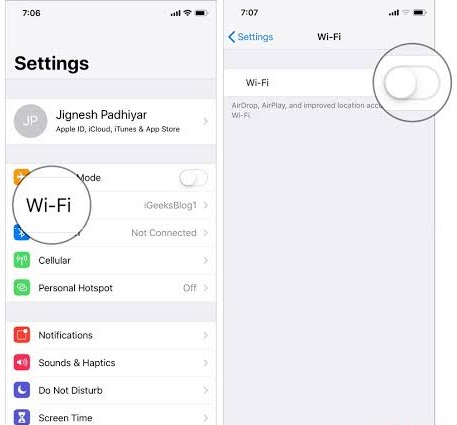 First, go to your General Settings then select the Reset option. You will see 'Reset Network Settings', click on that option and thereafter the device will ask for a passcode. After giving the passcode, confirm this process by choosing to confirm option. Now, check your device, it will surely solve your issue.
Solution #2: Turn Off/On iMessage and hard reset Your Device
Hello, have you guys fixed your problem? If your answer is no, then try our second solution to give your iPhone device a fresh stance. However, it is our responsibility to inform you that this method has worked for a few users. Hence, this is our expectation that this will surely get your job done. We have arranged a simple procedure to figure out your problem, whether you need to follow three easy steps.
Step #1
At first go to the settings application then open the message menu? There you can find the iMessage option; you just need to turn off this iMessage.
Step #2
Second step is about rebooting time, where you need to bootstrap your iOS device. If you have iPhone SE or iPhone 6s and earlier, then press the 'Home' button or Power button for the next 10 seconds. If you are using iPhone 7 or iPhone 7 plus, then hold the 'Home' button along with the volume down button.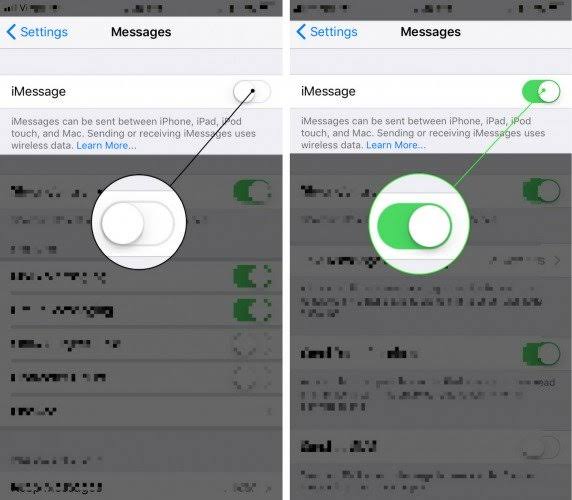 Step #3
When you can see your device has restarted, switch on the iMessage. Hope this will help you to fix your problem. If it is still lingering around, then checkout our 3rd solution.
Solution #3: Update your iPhone's Carrier Settings
Hey, do you have an idea that carrier provider releases upgrades to develop your device's performance. This is amazing! That trick will also boost up your device by resolving various problems from time to time. Hence, don't be disappointed! Look for the latest update available for your device. Moreover, if this update is remaining at your device, then go for this trick-
Step #1
From the very beginning, you need to be sure that you have enabled your cellular data or Wi-Fi data in your device. Thereafter, go to the settings application and then select the 'General' option.
Step #2
In the general settings press the 'About' option and check if there is any update is available. If you can see such thing then what are you waiting for? Go for the update.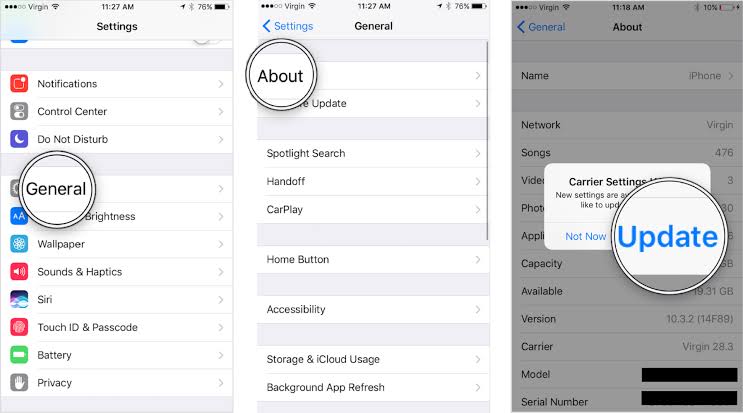 FAQ'S (Frequently Asked Question):
1Q. Is there any other solution to resolve the Activation Error on iPhone?
Ans: Yes! We still have another solution which we called Apple ID Sign-out and Sign-in process. If you are still stuck with this issue, then you may sign out from the Apple ID account and sign back to the account. However, it may seem absurd, but trust us it works multiple times for many users. Who knows it will also get benefits for you.
2Q. Is Software Update can solve this problem?
Ans: Yes! Software Update is another good option to fix this problem.